Revenue Controller
Employer

Location

England, London

Salary

Negotiable

Closing date

12 Dec 2023
View more
Vacancy Type

Contract Type

Experience Level

Role Classification
Job Details
We are looking for a Revenue Controller to join our team in London.
About CMS
CMS is a Future Facing firm with more than 70 offices in over 40 countries and 5,000+ lawyers worldwide. We combine deep local market understanding with a global perspective. We are passionate about building strong relationships with our clients, our people, and the communities we work in.

We take a bold, dynamic, and agile approach to ensure our clients are able to face the future with confidence. We are driven by technology and readily embrace the possibilities it opens up for developing new and better ways of working. Our aim is to inspire, impact and support our clients and our people, helping them to maximize their potential and thrive.
About the Role

The Revenue Controller will sit within our Working Capital Team, within the Finance and Accounting Department at CMS.
The Revenue Controller will quickly build relationships with internal stakeholders to help drive performance and deliver results, whilst offering first class support to Partners.
This is a hands-on role, covering an ever-expanding range of responsibilities, including:
- Attending monthly revenue meetings with Partners and Associates to cover all aspects of WIP, debt, disbursements, client monies, time management and billing
- Providing Partners with client fee breakdowns, using ARCS 3 to accurately report matter progress
- Handling and resolving billing queries to ensure matters are billed promptly
- Assisting with Credit Control activities including follow ups with Partners on outstanding invoices, contacting clients, reviewing provisioned invoices, playing an active role in ensuring the team is hitting its cash target
- Dealing with various AP related queries
- Assisting the Team Leader with partner and client reports using Elite/BI/Qlikview
- Maintaining professional regulatory standards and knowledge, e.g., UK VAT requirements & Solicitors Accounts Rules
- Assisting in the FRS5 process as required
- Tracking volume discounts and rebates where necessary
- Setting up and monitoring secondments and advising Partners of the process
About You

The way in which we do business is ever changing. We are looking for individuals who are adaptable, proactive, and able to quickly build professional relationships with a range of internal and external stakeholders.
The right candidate will have:
- Previous experience working in a law firm as a Revenue Controller (c.2-3 years)
- Experience in the production of client and partner reporting
- A high standard of computer literacy (knowledge of 3E systems would be advantageous)
- Excellent communication skills, professional integrity, and personal resilience
- Commercial acumen
The ideal candidate will be able to:
- Influence and inspire others
- Quickly assimilate a large amount of information in a short space of time
- Work in a fast-paced environment at a rapidly evolving organisation
- Manage relationships with tact and diplomacy
- Work effectively as part of a team
Equal Opportunities

At CMS, a next-generation mindset is woven into all we do. We're diverse, supportive and inclusive, embracing our corporate social responsibility and creating a culture of sustainability in which every one of our people, whatever their background, can maximise their potential and thrive. For further information about CMS' diversity initiatives and programmes, please view the Diversity & Inclusion pages on our website.

Please apply online or contact a member of the Talent Acquisition team if you have any questions. For information regarding our competitive range of benefits please visit our Rewards & Benefits page on our website.

Please note that CMS have a preferred agency panel in place. Only applications submitted via the portal at the point of instruction will be accepted.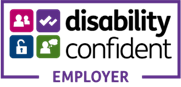 #LI-CM1
Company
CMS is a future facing international law firm. With 74 offices in 44 countries and 5000+ lawyers worldwide, and home to business services colleagues across everything from Information Technology, Human Resources and Innovation to Finance, Diversity & Inclusion and Communications. The firm's core purpose is to build rewarding futures for its clients, people, and communities.
We're a global law firm. We focus on the big and the small. We look to the future and embrace agility and challenge. We are experts in our sectors and have the rankings to back that up. But it's not all sectors and rankings. We focus on relationships. We're a community. We look out for each other, encourage everyone to be themselves, and the best version of that. We're friendly and go-getting. We act with purpose and find passion in what we do. We seek out different ways of thinking and doing. We don't want everyone to be the same. We know the best route forward is with the most diverse group of colleagues as possible. We're here to build a better future.
In a world of ever-accelerating change where technology is increasingly important in the deployment of global strategies, every team at CMS is empowered to operate and innovate in ways that best meet clients' needs. We encourage ideas from every corner of our business. We are also committed to addressing our own impact on the environment and approach to sustainability, as well as advising clients with their related legal needs.
We strive to spend more time looking at our clients' world than inwards at ours. That's what makes our approach different. Being able to see things from our clients' perspective means our people are approachable and accessible. And this means we have a genuinely supportive, open culture you won't find everywhere.
Our culture
It's all about relationships. Our relationship with you, your relationship with us, and the relationships we have with clients and the communities around us. We want you to thrive and show your personality. Foster community, work together, listen, be open, and help each other succeed. Act with purpose and find passion. Strive for progress and embrace challenges. Seek out different ways of thinking and doing. We value trust over rules.
At CMS, a next-generation mindset is woven into all we do. We're diverse, supportive, and inclusive, embracing our corporate social responsibility and creating a culture of sustainability in which every one of our people, whatever their background, can maximise their potential and thrive.
Whatever your specialism, and whether you're a lawyer or a business services professional, a career at CMS gives you huge scope to carve out a brilliant career as you help us, and our clients, to face the future with confidence.
Company info
Website

Telephone

+44 (0) 20 7367 3000

Location

Cannon Place
78 Cannon Street


London




EC4N 6AF




United Kingdom
Get job alerts
Create a job alert and receive personalised job recommendations straight to your inbox.
Create alert
Similar jobs
London (Central), London (Greater)

London (Central), London (Greater)

London (Central), London (Greater)