Client Service Executive Part Time
Employer

Location

England, London

Salary

Negotiable

Closing date

12 Jan 2024
View more
Vacancy Type

Contract Type

Experience Level

Role Classification
Job Details
CMS is looking for a Client Service Executive (Part Time) for our London office. This role is working 21 hours per week, Tuesday, Wednesday, Thursday.
About CMS
CMS is a Future Facing firm with more than 70 offices in over 40 countries and 5,000+ lawyers worldwide. We combine deep local market understanding with a global perspective. We are passionate about building strong relationships with our clients, our people, and the communities we work in.
We take a bold, dynamic, and agile approach to ensure our clients are able to face the future with confidence. We are driven by technology and readily embrace the possibilities it opens up for developing new and better ways of working. Our aim is to inspire, impact and support our clients and our people, helping them to maximize their potential and thrive.
About the Role
Reporting to the Client Services Manager, you will be the first person a visitor or client meets or speaks to on the telephone/ in person. Your primary value, as the face of CMS, will be to make that all important first impression by demonstrating a high level of customer care and professionalism. Utilizing all support available in the role you will co-ordinate all client requests, manage meeting room bookings and AV support to provide high quality services and deliver operational excellence for the Client Floor at our office in Cannon Street. In addition, you will provide support for room set ups, moves & changes
Need to Do
* Meet and greet visitors, occupiers and clients by providing a five-star welcome
* Provide and offer refreshments in the main reception areas to all guests waiting
* Signing in visitors in accordance with security procedures and processes
* Manage room bookings as applicable using the various systems
* To provide support and AV assistance ( manage the online video calls etc)
* Setting up conference room equipment as required, to include Laptops, Screens, projectors, conference phones, video conferences, Lync Pods, Hubs, ADSL lines,
Wireless passes and troubleshooting issues
* As required set up conference room facilities, to include opening and closing of Partitions, whiteboards, room set ups (Cabaret/Theatre/Boardroom/Classroom styles)
* As required, set up meeting rooms with catering and lunch/breakfast orders (food and drink handling)
* When working within events, support the Client Services in their daily responsibilities
* To announce visitors as appropriate in line with the process and policies
* To assist visitors and occupiers with queries in a friendly, knowledgeable, and professional manner
* To adhere to the site's security procedures and regulations.
* Answer the telephones from customers and occupiers in a friendly, timely and professional manner, using the guests' name as appropriate during conversation
* Always offer additional assistance as and when required and maintain excellent customer care and front of house standards
* To deal with complaints or queries in a calm and professional manner and escalate when necessary
* Report any maintenance issues in all client areas
* Keep the reception areas tidy and clean, at all times
* Provide loan items and stationery as requested. Maintain loan logs and complete quarterly equipment inventories
* Manage ad hoc tasks inc. deliveries from couriers/ by hand, booking client taxis/cars, ordering flowers
* To carry out administrative tasks and duties as and when required
* To provide, high quality, reactive and pro-active audio-visual support to the CMS meeting rooms - Full training to be given
* Ensure that IT equipment is tested and in good working order prior to and on installation into the conference rooms, liaising with specialist IT equipment suppliers to report faults and resolve issues
* Adopt a flexible attitude to working hours based on business demands
* To book and manage all events bookings hosted with the Cannon Place event space
* To liaise with CMS Marketing Events team to support CMS Events hosted on site
* To work with and alongside all internal and external hosts to ensure the smooth coordination of all Cannon Place events
* Monitor and manage the upkeep of events rooms with regards to maintenance, cleanliness, room furniture and equipment
* Ensure the CMS BD event policy and approval process are adhered
* To meet regularly and communicate with all required departments to ensure smooth running of events
* To work alongside the finance team to ensure all cost codes, invoices and charges are captured accurately. Continually seeking to improve and exceed existing standards and consistent benchmarking within the industry
About You
* Proven working knowledge of customer service within a corporate setting
* IT Literate inc. a working knowledge of Microsoft Office
* A working knowledge of Manhattan Data craft (desirable)
* A good standard of general education, including Math's and English
* Excellent verbal communication skills
* Experience in a client facing role involving IT and AV support (desirable)
* Highly service focused with a 'can do' attitude
* Good interpersonal skills, flexible to work with a range of styles and personalities
* Highly organized. Able to plan and prioritize the work of self and others
* Ability to maintain standards when under pressure
* Able to build strong relationships with key stakeholders
* Ability to support creation and editing of digital video in a corporate environment (desirable)
* The ability to listen, question and interpret information to understand requirements
* Problem solving skills - Suggest and deliver creative/innovative solutions
* Willingness to take on new tasks when required
* Please be aware that this list is not exhaustive, and you will be expected to comply with any reasonable ad hoc duties and requests
Equal Opportunities
At CMS, a next-generation mindset is woven into all we do. We're diverse, supportive and inclusive, embracing our corporate social responsibility and creating a culture of sustainability in which every one of our people, whatever their background, can maximise their potential and thrive. For further information about CMS' diversity initiatives and programmes, please view the Diversity & Inclusion pages on our website.
Please apply online or contact a member of the Talent Acquisition team if you have any questions. For information regarding our competitive range of benefits please visit our Rewards & Benefits page on our website.
Please note that CMS have a preferred agency panel in place. Only applications submitted via the portal at the point of instruction will be accepted.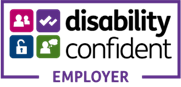 Company
CMS is a future facing international law firm. With 74 offices in 44 countries and 5000+ lawyers worldwide, and home to business services colleagues across everything from Information Technology, Human Resources and Innovation to Finance, Diversity & Inclusion and Communications. The firm's core purpose is to build rewarding futures for its clients, people, and communities.
We're a global law firm. We focus on the big and the small. We look to the future and embrace agility and challenge. We are experts in our sectors and have the rankings to back that up. But it's not all sectors and rankings. We focus on relationships. We're a community. We look out for each other, encourage everyone to be themselves, and the best version of that. We're friendly and go-getting. We act with purpose and find passion in what we do. We seek out different ways of thinking and doing. We don't want everyone to be the same. We know the best route forward is with the most diverse group of colleagues as possible. We're here to build a better future.
In a world of ever-accelerating change where technology is increasingly important in the deployment of global strategies, every team at CMS is empowered to operate and innovate in ways that best meet clients' needs. We encourage ideas from every corner of our business. We are also committed to addressing our own impact on the environment and approach to sustainability, as well as advising clients with their related legal needs.
We strive to spend more time looking at our clients' world than inwards at ours. That's what makes our approach different. Being able to see things from our clients' perspective means our people are approachable and accessible. And this means we have a genuinely supportive, open culture you won't find everywhere.
Our culture
It's all about relationships. Our relationship with you, your relationship with us, and the relationships we have with clients and the communities around us. We want you to thrive and show your personality. Foster community, work together, listen, be open, and help each other succeed. Act with purpose and find passion. Strive for progress and embrace challenges. Seek out different ways of thinking and doing. We value trust over rules.
At CMS, a next-generation mindset is woven into all we do. We're diverse, supportive, and inclusive, embracing our corporate social responsibility and creating a culture of sustainability in which every one of our people, whatever their background, can maximise their potential and thrive.
Whatever your specialism, and whether you're a lawyer or a business services professional, a career at CMS gives you huge scope to carve out a brilliant career as you help us, and our clients, to face the future with confidence.
Company info
Website

Telephone

+44 (0) 20 7367 3000

Location

Cannon Place
78 Cannon Street


London




EC4N 6AF




United Kingdom
Get job alerts
Create a job alert and receive personalised job recommendations straight to your inbox.
Create alert