Property Procurement Manager fixed term contract London
Employer

Location

England, London

Salary

Negotiable

Closing date

28 Sep 2023
View more
Vacancy Type

Contract Type

Experience Level

Role Classification
Job Details
We are looking for a dynamic Property Procurement Manager to join us for a fixed term in our London Office.
About CMS
CMS is a Future Facing firm with more than 70 offices in over 40 countries and 5,000+ lawyers worldwide. We combine deep local market understanding with a global perspective. We are passionate about building strong relationships with our clients, our people, and the communities we work in.
We take a bold, dynamic, and agile approach to ensure our clients are able to face the future with confidence. We are driven by technology and readily embrace the possibilities it opens up for developing new and better ways of working. Our aim is to inspire, impact and support our clients and our people, helping them to maximize their potential and thrive.
About the Role
The Interim Property Procurement Manager (IPPM) is responsible for leading and managing the overall procurement within the property and facilities categories that includes identifying strategic category imperatives aligned to the organisations business objectives and developing an overall category management framework. The incumbent's role requires an innovative and driven procurement professional to work at a senior level with the Property and Facilities Category teams delivering commercial support for the firm. The IPPM is also responsible for ensuring the sustainability of the Property and Facility category initiatives.
The Property and Facility category includes all construction programmes, refurbishment & development, and all works related to Property relocations and Cat A and Cat B office fit outs. Also included is the management of the suppliers within the facilities categories covering building maintenance, catering, print management, etc.
About You
Key performance areas:
Strategy development: Procurement property and facilities management strategy initiation, planning and development
Relationship Management: Stakeholder category management business benefit marketing and relationship management.
Working closely across different functions including IT/AV and local office management teams across our wider office network.
CIPS Qualification preferred (or working towards) or be able to clearly evidence equivalent levels of experience, technical knowledge, and expertise by having worked as a procurement professional in the property and facilities categories.
Your personal skills must comprise strong negotiating, influencing and communication capabilities to liaise with and influence stakeholders within the Firm internally and externally at all levels
Appropriate professional IWFM (BIFM) or RICS registration is desirable.
Exposure to senior management development programmes and / or specialist procurement or category management programmes is a distinct advantage.
Familiarity within a similar industry would also be advantageous.
Experience:
The incumbent should possess five years' business management, together with an additional five years' management experience in procurement, property, operations, or a related field. An in-depth knowledge of modern procurement techniques and approaches, including strategic cost management principles and strategic category management process knowledge is essential. Ideally exposure to working within physical space i.e. premises and property previously.
The key responsibilities for the Interim Property Procurement Manager will be;
managing and delivering facility, property, construction & estates related procurement projects, delivering savings & added value benefits
undertaking property related commercial activities including market development and engagement, spend analysis, commercial opportunity identification, tendering & implementation of procurement contracts across the Firm as directed by the Head of Procurement.
monitor the over-arching markets, and key market suppliers in terms of performance and stability, highlighting and tracking risks where appropriate.
lead (and assist where required) on complex, strategic, contractual and commercial negotiations on the Facility and Property categories, maximising value for money for the Firm.
utilise category management practices to profile, benchmark, research and assess the market.
Experience of working in the Corporate Procurement sector
Strong analytical capabilities
Continuously scans the category management and strategic sourcing environment, to keep abreast of global approaches and trends and to develop ideas for category strategy improvement opportunities within the organisation.
Engages with business stakeholders to clarify and prioritise the value that is required from the category management and contracts management function.
Under the direction of the Head of Procurement, develops a vision and strategic objectives for the property category management function within the firm, including :
Sourcing strategies.
Corporate responsibility (CR).
Sustainability strategies involving BREEAM, LEED
Supplier performance management.
Key stakeholder relationship management.
Continuous improvement.
Uses benchmarking opportunities to shape thinking on improvement possibilities for the future.
Assists stakeholders to categorise suppliers according to future fit with business objectives.
Obtains sponsorship and senior business management sign-off and buy-in for key category strategies including budget provision and associated implementation project plans.
Monitors overall category strategies development and implementation programmes and processes and directs/makes changes to the programme in line with the changing business environment.
Ensures good governance in all aspects of category management.
Ensures clear definition of benefits from procurement property projects.
In conjunction with the Property and Facility teams, coordinates and controls the budgeting process within the relevant category portfolio.
Within the relevant category portfolio, monitors progress against:
Budget
Delivery of benefits targets
Specific measures
Action plans for strategic approaches
Equal Opportunities
At CMS, a next-generation mindset is woven into all we do. We're diverse, supportive and inclusive, embracing our corporate social responsibility and creating a culture of sustainability in which every one of our people, whatever their background, can maximise their potential and thrive. For further information about CMS' diversity initiatives and programmes, please view the Diversity & Inclusion pages on our website.
Please apply online or contact a member of the Talent Acquisition team if you have any questions. For information regarding our competitive range of benefits please visit our Rewards & Benefits page on our website.
Please note that CMS have a preferred agency panel in place. Only applications submitted via the portal at the point of instruction will be accepted.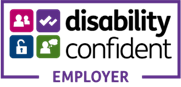 Company
CMS is a future facing international law firm. With 74 offices in 44 countries and 5000+ lawyers worldwide, and home to business services colleagues across everything from Information Technology, Human Resources and Innovation to Finance, Diversity & Inclusion and Communications. The firm's core purpose is to build rewarding futures for its clients, people, and communities.
We're a global law firm. We focus on the big and the small. We look to the future and embrace agility and challenge. We are experts in our sectors and have the rankings to back that up. But it's not all sectors and rankings. We focus on relationships. We're a community. We look out for each other, encourage everyone to be themselves, and the best version of that. We're friendly and go-getting. We act with purpose and find passion in what we do. We seek out different ways of thinking and doing. We don't want everyone to be the same. We know the best route forward is with the most diverse group of colleagues as possible. We're here to build a better future.
In a world of ever-accelerating change where technology is increasingly important in the deployment of global strategies, every team at CMS is empowered to operate and innovate in ways that best meet clients' needs. We encourage ideas from every corner of our business. We are also committed to addressing our own impact on the environment and approach to sustainability, as well as advising clients with their related legal needs.
We strive to spend more time looking at our clients' world than inwards at ours. That's what makes our approach different. Being able to see things from our clients' perspective means our people are approachable and accessible. And this means we have a genuinely supportive, open culture you won't find everywhere.
Our culture
It's all about relationships. Our relationship with you, your relationship with us, and the relationships we have with clients and the communities around us. We want you to thrive and show your personality. Foster community, work together, listen, be open, and help each other succeed. Act with purpose and find passion. Strive for progress and embrace challenges. Seek out different ways of thinking and doing. We value trust over rules.
At CMS, a next-generation mindset is woven into all we do. We're diverse, supportive, and inclusive, embracing our corporate social responsibility and creating a culture of sustainability in which every one of our people, whatever their background, can maximise their potential and thrive.
Whatever your specialism, and whether you're a lawyer or a business services professional, a career at CMS gives you huge scope to carve out a brilliant career as you help us, and our clients, to face the future with confidence.
Find Us
Website

Telephone

+44 (0) 20 7367 3000

Location

Cannon Place
78 Cannon Street


London




EC4N 6AF




United Kingdom
Get job alerts
Create a job alert and receive personalised job recommendations straight to your inbox.
Create alert