BD Manager - Advanced Delivery & Solutions
Recruiter

Location

London (Central), London (Greater)

Closes

29 Jul 2021

Role Classification

Vacancy Type

Contract Type

Experience Level
Job description
We are currently seeking a proactive and commercial individual with a proven track record in developing new business, driven to work in a high performance business development team at a global law firm where commercial insight, developing strong personal relationships and achieving tangible results are valued and recognised to join our London office as a BD Manager supporting our Advanced Delivery & Solutions (AD&S) businesses.

These businesses comprise a range of alternative resourcing, technology, consultancy and project management specialists. They represent a strategic priority for the firm globally. This role is an exciting opportunity to work across this fast-developing area at a time of industry change, helping to embed AD&S across the firm globally, pursue new business opportunities and shape client propositions in this evolving area.

Responsibilities will include: Developing and driving forwards integrated marketing and BD campaigns to take new AD&S services to market; working with AD&S Heads and relationship teams to ensure that relevant AD&S offerings are tightly integrated into the firm's client strategy and programmes; leading on AD&S-originated pitches as well as contributing AD&S insight and propositions into firmwide pitches; market and client research; and developing a comprehensive library of collateral to support local BD efforts.

Role and responsibilities
Proposals/bids – Take the lead on AD&S proposals/pitches, credentials and presentations, including: competitor analysis, developing value propositions, proposal writing and management, and debriefs. In parallel, develop compelling collateral to enable teams to better articulate the AD&S proposition as relevant to their market, including case studies. Seek internal and client debriefs, track proposal outcomes and identify market trends. As AD&S is an evolving area crafting winning propositions and articulating how AD&S adds value will require strong interpersonal and listening skills to draw out key challenges and liaison with AD&S experts to articulate a tailored solution and its benefits.
Client development – Drive forward AD&S targeting efforts across the firm's key client programmes, supporting relationship teams in using AD&S as a differentiator in their client strategy as well as generating and pursuing leads for new AD&S solutions and products. Again, the ability to understand each market's needs and produce bespoke AD&S messaging and collateral that responds to that will be key.
Internal engagement – Close integration with our legal teams is at the heart of the firm's AD&S strategy. The BD Manager will support office, practice and sector teams communicate AD&S strategy and opportunities locally through planning and delivering messaging and content for internal and client events as well as driving forwards new business opportunities arising out of such initiatives.
BD planning and advice – Develop, deliver and assess the success of business development and marketing plans for specific AD&S offerings or launches.
Campaign management – Work with AD&S Heads, relationship and communications teams to develop and execute the BD/CRM elements of integrated marketing and business development campaigns including planning roundtables and client briefings to generate new business opportunities and raise our market profile.
Market insight – Working with our Library and Research specialists oversee a flow of market/client intelligence to AD&S teams, partners and associates.
Key requirements
Significant proposal/bid management expertise, including crafting client value propositions and proposal writing.
Strong, broad business development and marketing planning experience with a track record of developing and driving plans/campaigns forward to generate new business opportunities and assiduously tracking ROI.
Excellent interpersonal, listening and relationship building skills, at all levels of seniority, with the ability to build networks, understand challenges and shape solutions.
A familiarity of working in a professional services, partnership and/or highly matrixed B2B organisation, including direct liaison with senior management.
Excellent communication skills – a flair for writing and strong oral presentation skills.
Hyper organised and highly attentive to detail: The ability to plan ahead, multi-task, manage and track progress across multiple projects whilst not losing sight of business as usual.
Dedication to developing an in-depth understanding of our evolving global AD&S offering and the wider market.
A professional, proactive, creative, good humoured and enthusiastic approach to all work and interactions.
Graduate (plus commitment to, or existing additional professional marketing/business qualifications).
Allen & Overy LLP is committed to being an inclusive employer and we are happy to consider flexible working arrangements.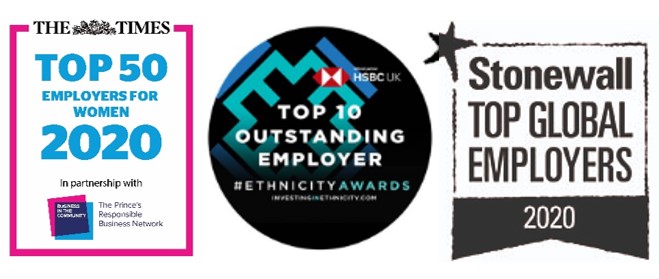 Additional information - External
It's Time
Allen & Overy is a leading global law firm operating in over thirty countries. By turning our insight, technology and talent into ground-breaking solutions, we've earned a place at the forefront of our industry. Our lawyers are leaders in their field – and the same goes for our support teams. Ambitious, driven and open to fresh perspectives, we find innovative new ways to deliver our services and maintain our reputation for excellence, in all that we do.

The nature of law is changing and with that change brings unique opportunities. With our collaborative working culture, flexibility, and a commitment to your progress, we build rewarding careers. By joining our global team, you are supported by colleagues from around the world. If you're ready for a new challenge, it's time to seize the opportunity.
Similar jobs
London (Central), London (Greater)
Competitive
Ashurst

New

London (Central), London (Greater)
Competitive
Ashurst

New

London (Central), London (Greater)
Competitive
Slaughter and May
More searches like this