Marketing Executive - Advanced Delivery & Solutions
Recruiter

Location

London (Central), London (Greater)

Closes

29 Jul 2021

Role Classification

Vacancy Type

Contract Type

Experience Level
Job description
We currently have an exciting opportunity for a proactive Marketing Executive with hands on experience delivering impactful digital communications that inspire and drive change and a flair for creative writing to join our London or Belfast office to support our Advanced Delivery & Solutions (AD&S) businesses. The successful candidate will have a natural interest in technology and an ability to deliver powerful, impactful and engaging communications via a range of channels and digital media. Solid knowledge of e-marketing tactics and reporting are also required.

Our AD&S businesses comprise a range of alternative resourcing, legal technology, consultancy and project management teams. The role will help deliver highly-impactful external marketing and internal communications campaigns globally as well as creating and promoting engaging content to raise internal awareness and build external profile.

Role and responsibilities
Creation of campaign content, including writing copy for web, social media and email marketing elements, ensuring it is best suited to each channel, is highly engaging, meets editorial standards, maintains our tone of voice and meets technical requirements for tagging/SEO etc.
Development and project management of marketing and internal communications campaign plans, including assiduous tracking of KPIs against campaign objectives.
Ensuring content on our marketing and internal communications platforms and channels is regularly updated and a content calendar developed and maintained.
Development and maintenance of collateral such as video, case studies, brochures and internal/external presentations for use by the AD&S team and A&O partners/associates.
Event management of smaller events/roadshows including managing the invitation process as well as the production of content/collateral. For larger events, we work with and are supported by our dedicated in-house Events team.
Ad-hoc market and client research – to support marketing and campaign planning activities.
Key requirements
A passion and flair for writing, across all channels including website, social media, email marketing, and for internal communications campaigns.
Proven digital marketing expertise: experience of executing data-driven integrated marketing campaigns across a mix of channels and of assessing success against key objectives.
Curiosity: Enthusiasm to learn about developments in the legal industry including legal technology, new players and solutions.
Strong listening, communication and interpersonal skills: The ability to establish rapport, build networks and draw out interesting themes, points of view and case studies from across our organisation.
Hyper organised and highly attentive to detail: The ability to plan ahead, multi-task, manage and track progress across multiple projects whilst not losing sight of business as usual. Working in a professional services environment means the detail will always matter!
B2B, professional services or technology marketing would be an advantage.
A team player – Takes a professional, proactive, creative, good humoured and enthusiastic approach to all work and interactions.
Graduate (plus commitment to, or existing additional professional marketing/business qualifications).
Who we are looking for
A self-starter with:
Hands on experience delivering impactful digital communications that inspire and drive change.
A flair for creative writing and natural interest in technology.
An ability to deliver powerful, impactful and engaging communications via a range of channels and digital media.
Solid knowledge of e-marketing tactics and reporting.
Passion for sharing skills and experience with colleagues at all levels to help promote a digital first attitude to communications.
Allen & Overy LLP is committed to being an inclusive employer and we are happy to consider flexible working arrangements.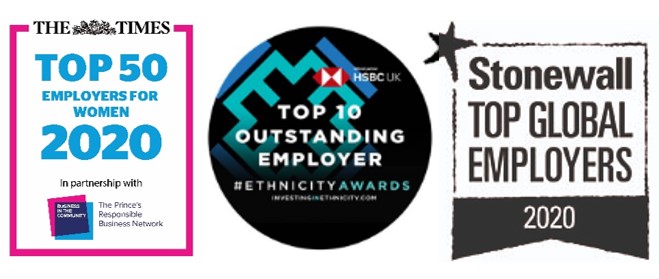 Additional information - External
It's Time
Allen & Overy is a leading global law firm operating in over thirty countries. By turning our insight, technology and talent into ground-breaking solutions, we've earned a place at the forefront of our industry. Our lawyers are leaders in their field – and the same goes for our support teams. Ambitious, driven and open to fresh perspectives, we find innovative new ways to deliver our services and maintain our reputation for excellence, in all that we do.

The nature of law is changing and with that change brings unique opportunities. With our collaborative working culture, flexibility, and a commitment to your progress, we build rewarding careers. By joining our global team, you are supported by colleagues from around the world. If you're ready for a new challenge, it's time to seize the opportunity.
More searches like this