Lead Solution Architect
Recruiter

Location

London (Central), London (Greater)

Closes

11 May 2021

Role Classification

Vacancy Type

Contract Type

Experience Level
Job description
We currently have an opportunity for a Lead Solution Architect to join our Architecture, Data & Engineering team within IT Team in the London office. This Senior Manager level role will be responsible for designing and planning the future software as service solutions, including integration strategy and architecture and software development methodologies, standards and tools in conjunction with the senior management and the technical community. They will define global standards based on best practices and repeatable processes ensuring they are embedded as part of the technical governance processes.

The Architecture, Data and Engineering team are primarily accountable for setting the future direction of technology at Allen & Overy and building the solutions required. This includes providing:
Architecture and technical oversight and decision making;
Definition and creation of all technology roadmaps;
Engineering delivery of custom software as well as integration of off the shelf applications into A&O
Supporting internal and external facing solution development
Role and responsibilities
The role holder will be responsible for the end to end design and integration of the wide range of custom applications and off the shelf applications we use and integrating them into the A&O ecosystem
Create and review technical architectural documents and technical specifications against their adherence to standards, roadmaps and policies through the Architecture Review Board (ARB) as an active member.
Ensure the strategy, architecture, standards and roadmaps are communicated and understood by the relevant teams
Propose suitable options based on aligning the strategy with requirements and measurable benefits fully understanding the implications of options and decisions
Championing the technology roadmap with a hands on understanding of how this can be applied to solutions .
Assuring the quality and consistency of the design of solutions against the desired technology patterns and strategy
Able to contribute to the strategy.
Define and deliver continuous improvement programmes so that, where applicable, systems deliver an improved performance to the business
Instil a culture of continual improvement and problem solving
Responsible for ensuring that both existing and new initiatives adopt suitable controls, likely to be both technology and process based.
Act, where necessary, as the Technical Lead or Technical Design Authority role on IT projects.
Maintain & enhance appropriate internal technical IT governance structures that will work with project teams (& 3rd party providers) to ensure strategic alignment and standards compliance
Working with 3rd line support teams to ensure that services are effectively delivered, understood and supported against business requirements.
Key requirements
Business Competencies
Aptitude for and experience of creating, managing, motivating and developing teams
Commercial acumen including an understanding of the overall picture of how the IT service costs and value add to the business
Excellent communication, interpersonal and influencing skills, including the ability to communicate both on technical and business levels.
Excellent customer-facing skills with a good grasp of key drivers and requirements within the Business.
High level of personal credibility, impact and influence with proven ability to work effectively and persuasively at all levels of the business
Knowledge
Deep understanding of the principles of architecture and software design to meet a range of business requirements
Solid understanding of technologies used by A&O, business working practices and active working experience and understanding of the core applications
Detailed practical knowledge of Microsoft and cloud technologies
Awareness of Legal and IT markets and trends
Knowledge and experience of working in a financial and regulated business environment
Experience
Experience of IT service and operations
Technical background preferred with a wide range of experience across broad technical areas
Strong experience of delivering service quality within both an agile and ITIL framework
Ability to work on client requirements within commercial constraints and pressures
Allen & Overy LLP is committed to being an inclusive employer and we are happy to consider flexible working arrangements.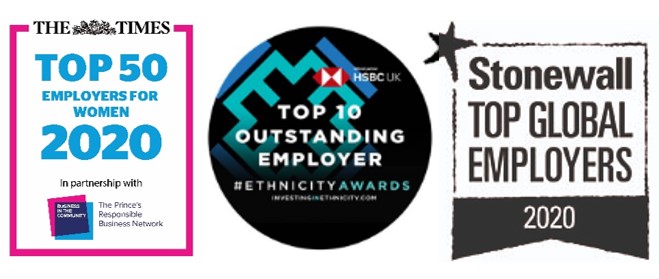 Additional information - External
It's Time
Allen & Overy is a leading global law firm operating in over thirty countries. By turning our insight, technology and talent into ground-breaking solutions, we've earned a place at the forefront of our industry. Our lawyers are leaders in their field – and the same goes for our support teams. Ambitious, driven and open to fresh perspectives, we find innovative new ways to deliver our services and maintain our reputation for excellence, in all that we do.

The nature of law is changing and with that change brings unique opportunities. With our collaborative working culture, flexibility, and a commitment to your progress, we build rewarding careers. By joining our global team, you are supported by colleagues from around the world. If you're ready for a new challenge, it's time to seize the opportunity.
Similar jobs
London (Central), London (Greater)
Competitive
Allen & Overy LLP

London (Central), London (Greater)
Competitive
Ashurst
More searches like this