BD Manager - Environmental, Social & Governance
Recruiter

Location

London (Central), London (Greater)

Closes

25 Apr 2021

Role Classification

Vacancy Type

Contract Type

Experience Level
Job description
We currently have an opportunity for a BD Manager to join our London office to help manage day-to-day business development for our global Environmental, Social & Governance (ESG) group, working closely alongside partners, colleagues in the wider CRM, BD and marcomms team as well as Professional Support Lawyers (PSLs). This position will play a key role in the development and implementation of our ESG strategy; go to market proposition and client targeting efforts. The individual will be instrumental in helping to coordinate our firm-wide efforts across practice groups, sector teams and offices to ensure a structured approach to pursuing and converting opportunities.

A&O's cross-practice and global ESG Working Group was established to respond to a significant increase in focus amongst clients internationally on ESG and sustainability more generally. Businesses, from the financial sector through to the real economy, are reshaping how they look at their sustainability obligations. This is driven by a significant rise in the level of ESG/sustainability-related law, policy and regulation that will have a material effect on our clients over the next decade, increased shareholder and NGO activism, market-led initiatives and litigation against both corporates and States. This is set to intensify in the next year, with the UK's presidency of COP 26, a new policy approach in the US administration, expansion of the ambitious European Green Deal and many governments looking to use their economic recovery plans to accelerate the transition to a net zero economy.

On a topic that will be one of the major macro economic and societal trends driving the business agenda in future years, having someone examine ESG across practice groups, sectors, offices and clients, helping to pull together the various strands of activity across the firm, ensuring the right people are involved and developing a structured and targeted approach to opportunities will ensure A&O is seen as one of the 'go to' firms in the market.

Responsibilities
Track market, client and competitor trends and developments to inform our ESG strategy and help identify opportunities for revenue growth.
Maintain the opportunity pipeline tracker to monitor marketing activity, leads and wins / losses.
Develop and maintain a list of key sustainability stakeholders and decision makers across our target client audience to help drive focused engagement.
Help define forward-looking 'go to market' propositions and develop associated multi-channel campaigns and coordinated client targeting initiatives, working with Business Development colleagues, PSLs and CRM as appropriate.
Identify appropriate industry events at which to showcase our expertise, coordinating our involvement where appropriate.
Own all ESG-related marketing collateral
Facilitate internal knowledge sharing amongst key stakeholders and client relationship teams.
Where appropriate, take the lead on or contribute to proposals, pitch presentations and credentials statements.
Personal attributes and skills
Graduate (or equivalent).
Relevant business development and marketing experience at an equivalent BD Manager level within a professional services organisation, with exposure to multiple practice groups or service lines.
Some knowledge of ESG/sustainability preferred, otherwise a willingness to develop an understanding and keep up-to-date with industry trends and developments is critical.
A commercial and ambitious individual with global mind-set and a proven track record in a similar professional services environment, driven to work in a high performance business development team at a global law firm where commercial insight, developing strong personal relationships and achieving tangible results are valued and recognised.
Business analysis and desk research experience.
Experience in driving campaigns and client targeting initiatives.
Excellent communication, interpersonal and influencing skills.
A proactive approach, balancing creativity, tenacity and energy.
High attention to detail and strong client focus.
Ability to work to deadlines, juggle multiple projects and deliver under pressure. Ability to plan ahead, anticipate one's own workload and knowing how to work with busy fee earners, balancing conflicting priorities and closely managing expectations.
Key relationships
Global ESG working group comprising partners across multiple products, regions and disciplines
Global Head of Business Development for our main global practice groups
ESG / Sustainability Senior Policy Advisor
Sector BD and CRM leads
Peers across the wider BD and marcomms team
PSLs
Research team
Allen & Overy LLP is committed to being an inclusive employer and we are happy to consider flexible working arrangements.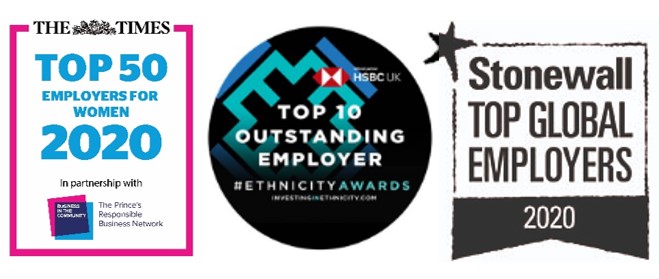 Additional information - External
It's Time
Allen & Overy is a leading global law firm operating in over thirty countries. By turning our insight, technology and talent into ground-breaking solutions, we've earned a place at the forefront of our industry. Our lawyers are leaders in their field – and the same goes for our support teams. Ambitious, driven and open to fresh perspectives, we find innovative new ways to deliver our services and maintain our reputation for excellence, in all that we do.

The nature of law is changing and with that change brings unique opportunities. With our collaborative working culture, flexibility, and a commitment to your progress, we build rewarding careers. By joining our global team, you are supported by colleagues from around the world. If you're ready for a new challenge, it's time to seize the opportunity.
Similar jobs
London (Central), London (Greater)
Competitive
Allen & Overy LLP

Bristol or London
Competitive
Osborne Clarke LLP

London (Central), London (Greater)
Competitive
Allen & Overy LLP
More searches like this