Senior Business Acceptance Unit Manager
Recruiter

Location

London (Central), London (Greater)

Closes

25 Apr 2021

Role Classification

Vacancy Type

Contract Type

Experience Level
Job description
We currently have an opportunity for a strong people manager with substantial and detailed knowledge and experience in conflicts management to join our London or Belfast office as a Senior Business Acceptance Unit Manager.

The successful candidate will have responsibility for leading the established team of analysts in the ordinary course of Business Acceptance Unit (BAU) systems and processes. The role of the BAU is:to process requests from partners for A&O to accept new legal matters including, in particular, performing anti-money laundering and background checks on new clients and performing conflicts checks (within internal databases) on each new matter (for both new and existing clients);
to obtain from relevant lawyers required evidence of identity for new clients (and existing clients for whom the practice has done no work in the preceding two years and whose ownership or control may therefore have changed in the intervening period);
to screen and, where requested, send conflict search emails (containing information on new legal matters) to all partners and to monitor responses, analyse search results and, in consultation with the originating lawyers, determine whether or not the new legal matter is clear of conflicts and appropriate for the practice to take on;
to authorise the opening of new legal matters when checks have been completed and any issues or problems satisfactorily resolved;
to facilitate resolution of legal conflict issues in consultation, where appropriate, with A&O senior management;
to facilitate resolution of business conflict issues in consultation with relevant partners/senior lawyers including, if necessary, A&O senior management;
to determine the need for information barriers to enhance the internal security of information and to facilitate them being established to meet the requirements of the situation;
to intervene (where needed) to direct the required levels of matter/virtual file security within the A&O virtual filing system;
to receive, monitor and (where appropriate) keep a central record of terms of engagement agreed with clients, to remind lawyers of the need to ensure that the terms of our engagements are clear and documented and to advise lawyers on unusual/non-standard terms and on aspects of the firm's engagement terms policy; and
to deal with business acceptance queries (including conflicts and anti-money laundering ID queries).
Role and responsibilities
Leading (with the assistance of the BAU Manager) the day to day operational running of the BAU's processes and monitoring workload during the course of each day ensuring that the team are working in an efficient and productive manner.
Leading (with the assistance of the BAU Manager) on team related requirements, including but not limited to: performance management, career development, training, overtime and absence requests and ensuring appropriate global analyst coverage.
Working with the Global Head of BAU to undertake a project to identify enhancements to the BAU's conflict and matter opening processes with a view to ensuring that the process is as efficient and streamlined as possible whilst remaining thorough and rigorous.
Helping to evaluate internal and external databases of information/services for use in the conflict checking process to enhance efficiency across BAU procedures.
Assisting with the BAU aspects of major conflicts projects (e.g. group lateral hires, office openings, financial crises and wide-reaching conflicts checks) and other relevant work-streams.
Leading BAU initiatives to progress the software and processes supporting the information barrier process.
Where appropriate, analysing and resolving (or, where appropriate, facilitating resolution of) professional, legal, regulatory and commercial issues relating to business acceptance which are referred by BAU analysts and by partners and all other levels of lawyer and support staff including:

professional and legal conflicts issues;
business conflicts and other commercial issues;
anti-money laundering client ID issues; and
reputational and suitability issues at the point of business acceptance.

Being a senior contact point for BAU Analyst interaction with Practice Group COOs and senior finance and BD staff (e.g. at times of the financial year when there is pressure to invoice).
Assisting in the creation and maintenance of precedents and know how resources for use within the BAU team and the development of appropriate business acceptance know how (e.g. briefings) for use throughout the firm.
Intervention (where required, at the point of business acceptance) to issue directions on specific formalities required for business acceptance purposes e.g. levels of virtual file security and any need for formal information barriers.
Assisting in the creation, ongoing development and implementation of the firm's global business acceptance policies, processes and systems. For example those relating to

matter inception;
conflict checking;
internal matter records databases (for conflicts management purposes);
other external database resources used for business acceptance purposes;
use, and development, of functionality within the firm's existing systems for business acceptance purposes;
the BAU watchlist (listing sensitive areas being actively monitored); and
the collection and storage of engagement letters.

Assisting in the design, implementation and delivery of training presentations and other development programmes for lawyers and support departments regarding risk management and, in particular, business acceptance.
Leading the recruitment processes in relation to vacancies in the BAU Analyst Team.
Leading (with the assistance of the BAU Manager) career development meetings.
Being flexible in undertaking the above responsibilities and any others so required.
Role requirements
Existing senior level experience of the work and responsibilities of an established BAU Team.
Substantial and detailed knowledge of ordinary course BAU systems and processes.
Ability to analyse facts and scenarios thoroughly (and yet quickly) and proactively to put forward resolutions to problems.
Top level task management and organisational skills and a proven ability to manage multiple tasks under time pressure.
Strong communicator with a proven ability to motivate others and communicate positively and effectively with team members and with fee earners and support staff.
Possessing a "can do" approach with an ability to solve problems and look beyond practical and logistical challenges by suggesting solutions and implementing them.
Authority and credibility to lead people.
Inspiring confidence and respect from fellow team members.
Enthusiastic, positive-minded, self-motivated and pro-active.
Interest in, and potential for, developing mentoring skills.
Key requirements
Experience in relation to Conflicts Management is essential.
Experience in people management is essential.
Strong academic background.
International experience with a strong background in multi-jurisdictional transactions or dispute resolution with a leading top tier firm is highly advantageous.

Allen & Overy LLP is committed to being an inclusive employer and we are happy to consider flexible working arrangements.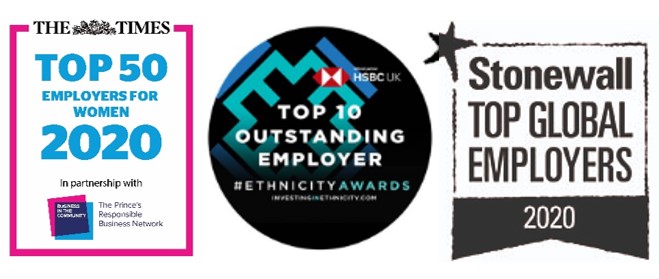 Additional information - External
It's Time
Allen & Overy is a leading global law firm operating in over thirty countries. By turning our insight, technology and talent into ground-breaking solutions, we've earned a place at the forefront of our industry. Our lawyers are leaders in their field – and the same goes for our support teams. Ambitious, driven and open to fresh perspectives, we find innovative new ways to deliver our services and maintain our reputation for excellence, in all that we do.

The nature of law is changing and with that change brings unique opportunities. With our collaborative working culture, flexibility, and a commitment to your progress, we build rewarding careers. By joining our global team, you are supported by colleagues from around the world. If you're ready for a new challenge, it's time to seize the opportunity.
Similar jobs
London (Central), London (Greater)
Competitive
Allen & Overy LLP

London (Central), London (Greater)
Competitive
Allen & Overy LLP

London (Central), London (Greater)
Competitive
Ashurst
More searches like this