UK Tax Manager / Senior Manager (6 month contract) Finance
Recruiter

Location

London (Central), London (Greater)

Closes

17 Apr 2021

Role Classification

Contract Type

Experience Level
Job description
We currently have a need for an experienced UK Tax Manager or Senior Manager to join our Finance team in London on a 6 month contract. Ideally, candidates will be available to start by the beginning of March .

The UK Tax Manager/Senior Manager is a member of the Partners' Affairs and Tax ("PAT") team supporting the Partner Finance Controller in the management of the UK tax affairs of the Allen & Overy grouping. The role is responsible for leading the delivery of UK tax compliance work needed to meet firm filing and payment obligations and advising the business on UK direct and indirect tax matters.

Role and responsibilities
Manage the preparation of the main UK LLP's Worldwide 'Trading Income' Income Tax computation (profits c. £400m+), for submission to HM Revenue & Customs.
Manage the preparation of UK tax computations for various other UK and non UK Partnerships.
Manage the preparation of corporate tax and other returns for the LLP's subsidiary corporate entities.
Advising senior stakeholders across the business on key tax considerations impacting commercial decisions .
Key role in year-end closing process, including preparation of Deferred Tax calculations.
Capital Allowance work.
Management of partial exemption calculations.
Advising partners and client engagement teams on complex VAT matters.
Key role in managing relationship with UK tax authorities, HMRC, including responsibility for any enquiries.
Leading ad hoc projects, e.g. in relation to property planning matters, tax digitalisation, Brexit etc.
Key role in the management and release cycles for partner tax reserves.
Lead, manage, motivate and develop tax consultant based in Belfast.
Team
One direct report in Belfast and key role in motivating and developing more junior staff in the PAT team more broadly.
Key requirements
The role will involve extensive interactions with partners, external tax advisers, CFOs and other support functions. The ability to communicate effectively and build strong relationships with these stakeholders will therefore be critical.
Collaborative approach and ability to build strong relationships with PAT team colleagues and more broadly in London and Belfast, as well as with colleagues in other teams located across the globe.
Ability to effectively communicate complex tax and accounting issues both orally and in writing to non-specialists.
Numeracy and an eye for detail, with strong IT skills.
Broad knowledge of tax issues affecting professional partnerships.
Qualifications
An appropriate professional financial qualification is essential, likely ACA or equivalent.
Significant post qualification experience.
Allen & Overy LLP is committed to being an inclusive employer and we are happy to consider flexible working arrangements.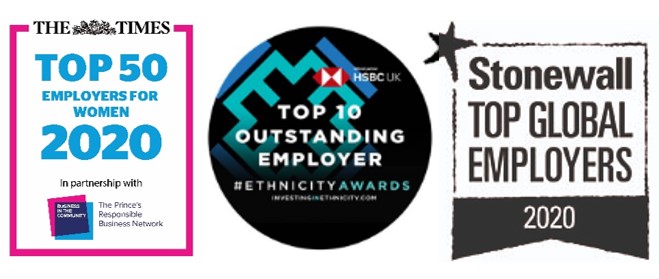 Additional information - External
It's Time
Allen & Overy is a leading global law firm operating in over thirty countries. By turning our insight, technology and talent into ground-breaking solutions, we've earned a place at the forefront of our industry. Our lawyers are leaders in their field – and the same goes for our support teams. Ambitious, driven and open to fresh perspectives, we find innovative new ways to deliver our services and maintain our reputation for excellence, in all that we do.

The nature of law is changing and with that change brings unique opportunities. With our collaborative working culture, flexibility, and a commitment to your progress, we build rewarding careers. By joining our global team, you are supported by colleagues from around the world. If you're ready for a new challenge, it's time to seize the opportunity.
More searches like this