Pro Bono Lawyer
Recruiter

Location

London (Central), London (Greater)

Closes

09 Mar 2021

Role Classification

Vacancy Type

Contract Type

Experience Level
Job description
We currently have an opportunity for a Pro Bono Lawyer to join our Pro Bono & Community Investment team in London. This officer/specialist level role will support the Pro Bono Managers, Pro Bono Senior Manager and Head of Pro Bono and Community Investment with the co-ordination and development of A&O's global pro bono practice, focusing on strategic partnerships with free legal advice providers in the UK such as Law Centres and on pro bono matter placement globally including legal pro bono work for A&O's global charity partner.

A&O's responsibility to help build a fair and equitable society goes hand in hand with the firm's commitment to its people, culture and clients, and the wider legal sector. Our pro bono and community investment (PBCI) initiatives enable individuals and communities to access justice, social finance, education and employment around the world, whilst building the skills and perspectives of our people, strengthening our relationships with our clients and tangibly demonstrating our core values and culture.

We know that A&O's PBCI work tackles the root causes of injustice as well as its consequences. Our work addresses structural racism, inequality and inclusion, helping disadvantaged communities and individuals around the world to access their rights and to fulfil their potential.

We give our time and resources so that vulnerable people around the world can benefit. We try to address some of society's most pressing issues by bringing together our international network on large multi-jurisdictional projects, as well as reflecting the priorities of our local communities through the programmes our offices run. This has long been central to our business. This year we won the Financial Times Innovative Lawyers Awards, and the team's work has been highly commended for the previous six years.

As part of a wider reinvigoration of an organisational "purpose", PBCI is being placed in the very center of the firm's purpose as part of our responsibility to the communities that we touch. This repositioning of PBCI is also accompanied by a push to significantly increase PBCI participation across the firm. These ambitions are exciting and challenging, and position PBCI as a priority. This will necessitate an increase in scale both in terms of engagement, profile and resourcing.

Role and responsibilities

Pro bono matter scoping and project building
Maintaining and developing relationships with our established pro bono clients in line with A&O's commitment to excellence.
Assisting the Pro Bono Senior Manager and Pro Bono Manager to identify new opportunities to provide impactful pro bono support to, and in partnership with, UK civil society organisations and their beneficiaries.
Reviewing and assessing new pro bono requests against our programme themes and scoping the legal need.
Liaising with A&O in-house lawyers and other stakeholders on regulatory compliance issues and with partner champions where necessary.
Placing approved legal requests with lawyers and supporting them with operational logistics in the early stages of a new matter.
Assisting the Pro Bono Manager with the development and coordination of large, strategic pro bono projects (both UK-based and global).
Liaising with pro bono volunteers, civil society clients, A&O's global charity partner and pro bono brokers to ensure that all pro bono work is delivered to a high standard
Supporting members of the Pro Bono Team to deliver pro bono opportunities in collaboration with commercial clients.
Maintaining matter placement records and statistics and monitoring and evaluating core UK projects.
Free legal advice clinics
Working with the Partner responsible for clinics to manage the participation of A&O lawyers in one-off free legal advice clinics including Battersea Legal Advice Centre and Toynbee Hall Free Legal Advice Clinic.
Convening the Clinics Working Group and contributing to the strategic direction, development and growth of our work focused on access to justice for individuals.
Providing supervision for trainee volunteers as required and arranging and providing high quality training on key areas of law and risk management procedures to trainees and associates.
Supervising A&O PAs who manage the clinics volunteer rotas.
Assisting with coordination and training for our end-to-end projects focused on access to justice for individuals, working with members of the Clinics Working Group.
Communications and marketing
Raise the profile of the pro bono practice internally and externally to increase awareness, impact and participation, especially in a UK context.
Presenting regularly on A&O's pro bono practice to vacation scheme students, trainees, at departmental meetings, the 'University of' programme and new joiners.
Contributing to written communications on A&O's legal pro bono work when needed, including intranet articles.
Increasing Access magazine, A&O.com, the firm's annual review and award applications.
Assisting Pro Bono Team members with internal and external marketing of A&O pro bono events.
Representing A&O's pro bono legal practice at external events, conferences, training sessions and seminars.
Miscellaneous
Supporting the Pro Bono Managers in their secretariat roles for pro bono executive committees including knowledge sharing, identifying relevant pro bono opportunities and attendance at meetings.
Serving as a first point of contact for UK pro bono clients with questions about the A&O Foundation, London Grants Committee.
Providing input on the strategic direction of the Global Pro Bono Practice.
Working with the A&O trainee on secondment from time to time to the Pro Bono Team to deliver pro bono advice.
Key Requirements
Lawyer qualified in England and Wales with current practising certificate and post qualification experience (or equivalent).
Direct legal experience advising and acting for clients and in client care.
Experience of pro bono work as a volunteer or co-ordinator.
Interest in social justice, social welfare, human rights and current affairs.
Allen & Overy LLP is committed to being an inclusive employer and we are happy to consider flexible working arrangements.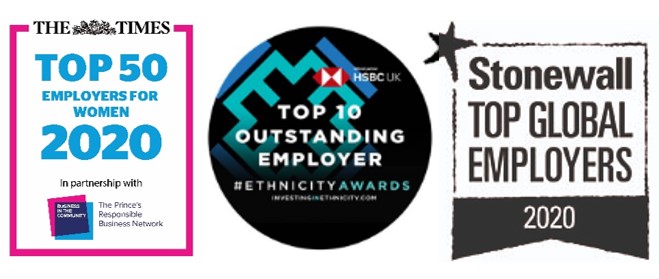 Additional information - External
It's Time
Allen & Overy is a leading global law firm operating in over thirty countries. By turning our insight, technology and talent into ground-breaking solutions, we've earned a place at the forefront of our industry. Our lawyers are leaders in their field – and the same goes for our support teams. Ambitious, driven and open to fresh perspectives, we find innovative new ways to deliver our services and maintain our reputation for excellence, in all that we do.

The nature of law is changing and with that change brings unique opportunities. With our collaborative working culture, flexibility, and a commitment to your progress, we build rewarding careers. By joining our global team, you are supported by colleagues from around the world. If you're ready for a new challenge, it's time to seize the opportunity.
More searches like this