Associate - Litigation & Investigations - Regulatory Investigations
Recruiter

Location

London (Central), London (Greater)

Closes

24 Dec 2020

Role Classification

Practice Area

Vacancy Type

Contract Type

Experience Level
Job description
It's Time

Allen & Overy is a leading global law firm operating in over thirty countries. Embracing new trends and harnessing decades of experience, we have earned our place at the forefront of the legal industry. Our partners are recognised as leaders in their field and our deals and cases often make headline business news. As a result, we've developed a reputation for delivering excellence in all that we do. Today, we're continuing to break new ground. By embracing new ways of thinking and integrating technology into our everyday work, we've been named as the Most Innovative Law Firm in Europe by the Financial Times six times. Our litigation practice is highly ranked in Chambers UK and Legal 500 UK across a range of areas and we are recognised as one of the top 30 global investigations practices by Global Investigations Review.

Join our team and you'll be part of a flexible, inclusive culture underpinned by openness and acceptance. We're driven by the belief that, to perform, people need support and space to collaborate. By combining those values with an ambitious outlook, we can give you the opportunity to thrive.

Department purpose

The London Litigation & Investigations team focuses on banking and commercial litigation and investigations, both regulatory and criminal. It operates at the pinnacle of the market and is top ranked by the legal directories across a range of contentious areas.

Our investigations, enforcement and business crime practice has worked on some of the most high profile investigations and enforcement proceedings, both for financial institutions and corporates. We help clients navigate regulatory proceedings involving the main UK enforcement authorities, including the Serious Fraud Office, Financial Conduct Authority, Prudential Regulation Authority, Competition and Markets Authority and the Information Commissioners Office (ICO). Much of our work is cross-border in nature, and we are frequently involved in investigations involving overseas authorities such as the U.S. Department of Justice, the Securities and Exchange Commission and the European Commission. A&O is one of very few firms that can truly handle global enforcement proceedings, working seamlessly across borders through our international network.

Our litigation practice handles the full range of corporate and commercial disputes, including competition and antitrust litigation, derivatives and structured finance disputes, insolvency and restructuring litigation, class actions, insurance litigation, securities litigation and M&A disputes. We are also at the vanguard of emerging disputes driven by sustainability/ESG related issues and those involving data, cyber-security, fintech and digitalisation. Our litigators work seamlessly in integrated teams with our transactional and advisory colleagues, providing in-depth market expertise and product knowledge that gives clients an edge in disputes and enables us to pre-empt and protect against potential risks to their businesses.

Role purpose

To support us in our continued growth, we are looking to hire an associate with 2-4 years' PQE with good experience of acting for clients in regulatory investigations. Their role will be to act for financial institutions, corporates and individuals who are subject to regulatory investigations and to advise clients on regulatory risk areas.

We employ the best people who offer the highest quality of service based on a thorough understanding of the technical and commercial context and the most rigorous project management of cases.

Key Relationships
Partners
Senior Associates and Associates
Professional Support Lawyers and the wider Litigation department.
Role and Responsibilities
Advising clients on regulatory issues, including corruption, fraud and money laundering
Drafting advices
Advising individuals in interviews with the regulators
Preparing clients for court proceedings and trials
Advising clients in meetings, on the phone and in writing
Liaising with clients
Attending client meetings
Managing client expectations appropriately
Business development
Legal research
Who we are looking for
Qualified lawyer with strong contentious regulatory litigation skills
Excellent academic credentials
Detail focused and self-motivated approach
Strong organisational skills with the ability to manage multiple deadlines
Excellent client relationship skills and interpersonal skills
Focus on business development and personal profile in this area of the market
Allen & Overy LLP is committed to being an inclusive employer and we are happy to consider flexible working arrangements.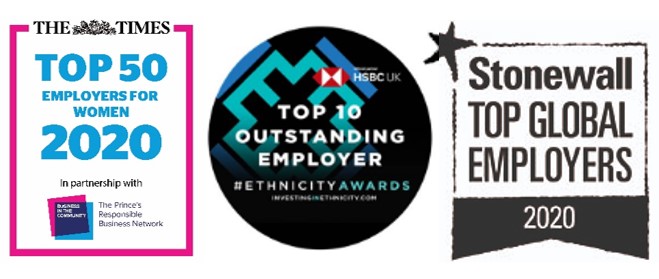 Additional information - External
It's Time
Allen & Overy is a leading global law firm operating in over thirty countries. Embracing new trends and harnessing decades of experience, we've earned our place at the forefront of the legal industry. Our partners are recognised as leaders in their field and our deals and cases often make headline business news. As a result, we've developed a reputation for delivering excellence, in all that we do. Today, we're continuing to break new ground. By embracing new ways of thinking and integrating technology into our everyday work, we've been named as the Most Innovative Law Firm in Europe by the Financial Times five times.

Join our team and you'll be part of a flexible, inclusive culture underpinned by openness and acceptance. We're driven by the belief that, to perform, people need support and space to collaborate. By combining those values with an ambitious outlook, we can give you the opportunity to thrive.
Similar jobs
London (Central), London (Greater)
Competitive
Trowers & Hamlins

London (Central), London (Greater)
Competitive
Trowers & Hamlins

London (Central), London (Greater)
Competitive
Trowers & Hamlins
More searches like this